2015 BOYS COLLEGE ID CAMP – SOLD OUT 
WAIT LIST IS AVAILABLE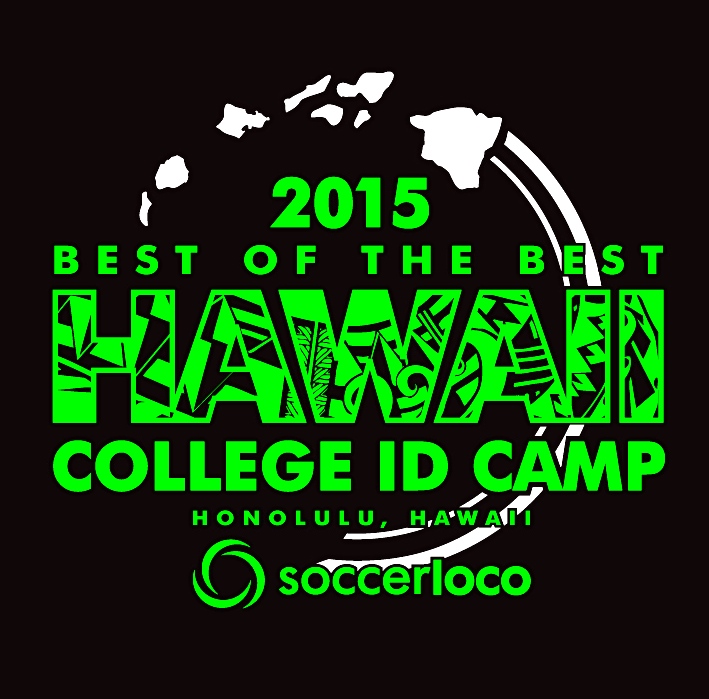 GIRLS ID CAMP IS SOLD OUT AGAIN !  ( 175 ) SPOTS IS GONE 
WAIT LIST IS STILL AVAILABLE 
THE BEST OF THE BEST HAWAII'S PREMIER COLLEGE ID CAMP
This camp originally sold out 5 months ahead of time
See the updated list below – Scroll Down 
JUST ADDED EASTERN FLORIDA – MENS' AND WOMEN'S COACH
JUST ADDED PHILIPPINES WOMENS NATIONAL TEAM COACH
JUST ADDED SAN DIEGO STATE TO THE GIRL LIST
JUST ADDED UNIVERSITY OF KENTUCKY TO THE GIRLS LIST
JUST ADDED OREGON STATE UNIVERSITY TO THE BOYS LIST
JUST ADDED HAWAII PACIFIC UNIVERSITY TO THE BOYS LIST 
JUST ADDED EASTERN WASHINGTON UNIVERSITY TO THE GIRLS LIST 
JUST ADDED COLORADO CHRISTIAN UNIVERSITY TO THE GIRLS LIST 
JUST ADDED GRAND CANYON UNIVERSITY TO THE GIRLS LIST
JUST ADDED UNLV TO THE BOYS LIST 
JUST ADDED ACADEMY OF ARTS TO THE BOYS LIST 
JUST ADDED NOTRE DAME DE NAMUR TO THE BOYS LIST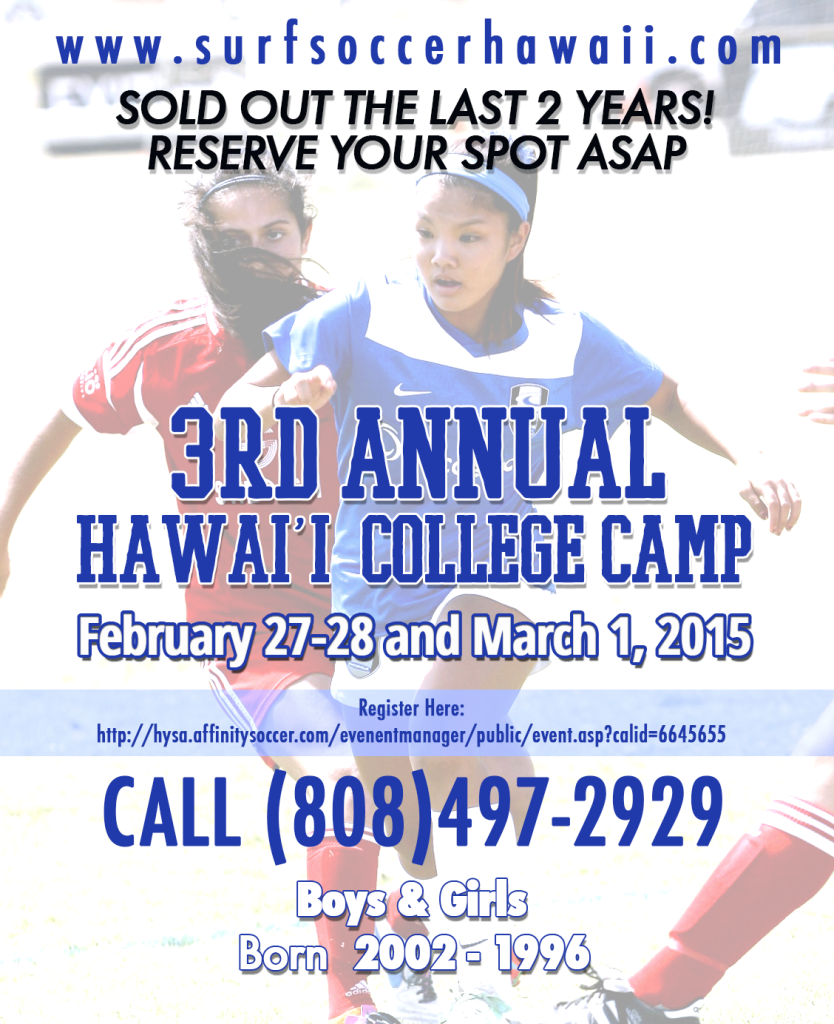 Girls Updated List for 2015 Hawaii College ID Camp ! Over 30 Plus Coaches and Counting 
University of Hawaii, Manoa – Multiple Coaches

Hawaii Pacific University – Multiple Coaches

Chaminade University – Multiple Coaches

UCLA – Defending National Champions –

Ranked # 1  in the Country – Goal Keeper Coach 

Idaho State University 

University of Oregon – 2 Coaches

Stanford University –

Ranked # 3 in the Country 

University of Washington

Oregon State University

Cal Berkeley –

Ranked # 33 in the Country

 - 2 Coaches coming 

Sacramento State University

University of Pacific – California – Goal Keeper Coach

North Caroliina , Chapel Hill –

Ranked # 7 in the Country 

Cal Poly Pomona

Cal State San Bernardino

Highline College 

Lassen College 

Peninsula College 

Lane Community College 

Whittier 

Western Oregon 

Colorado Christian University 

Grand Canyon University 

Eastern Washington University

University of Kentucky- Just Added 

San Diego State –

Just Added

 
Philippines National Team Coach / Scout -

Just Added

Eastern Florida – Men's and Women's Coach – Has Full Scholarships
Boys List - 
UCLA – Confirmed 

UC Irvine  - Confirmed 

Cal State San Bernardino – Confirmed 

Saint Mary's – Just Added – Confirmed 

UNLV – Just Added 

Academy of Arts – California – Confirmed

Notre Dame De Namur – Confirmed 

Hawaii Pacific University – Confirmed 

Oregon State University – Confirmed 

Peninsula – Mens and Women's Head Coach – Confirmed

University of Hawaii, Hilo – Confirmed

Philippines National Team Coach / Scout -

Just Added 

Eastern Flordia – Men's and Women's Coach – Has Full Scholarships 
More to Come !

What makes our camp so special !  
The player's !  All of the player's come and play with so much passion and that creates a amazing and competitive environment and the College Coaches love it.  

Our camp is very organized.

We are one of the very few Camps in the Country to have 2 game/scrimmage sessions for all of the camp players.  

All Camp players are included in this very special scrimmage on Saturday and Sunday.  Nobody is left out !  

All Camp players receives 2 personal numbered camp shirts.

All Camp players will have their information passed out to every College Coach. 

All Camp players will have a Q&A sessions with the College Coaches. 

Our camp has a small player to coach ratio.  Last year we had about ( 25 ) players and  ( 5 ) to ( 6 ) coaches in each grid.  

Free Drinks provided for all camp players.  
Another Great reason why this camp is so helpful to the Hawaii Player's.  
Most of our Hawaii Team's go to the Las Vegas Player's College Showcase and most of these coaches are at those events as well.  They always stop by to watch some of the players that caught their eye at camp.  

So of Hawaii's Best Soccer Player's had nothing until they came to our camp.  This camp has opened up so many doors.  
Hawaii Camp Players save tons of money.
This camp helps so many Hawaii Players save money by not having to pay for – AIR FARE – HOTEL – CAR RENTAL – GAS – FOOD – AND MANY OTHER EXPENSIVE BILLS/ITEMS

Being able to participate in a camp where most Hawaii Players will know somebody.  

Cost of our camp is cheaper then most camps on the mainland.  
Why does everyone keep coming back or sign up quickly.  
We treat all of our Camp players equal.  

We provide a great environment for the players.

Our College Coaches provide great training sessions.

Our College Coaches are easy to work with and gives great advice.  
2014 HAWAI COLLEGE ID CAMP PLAYERS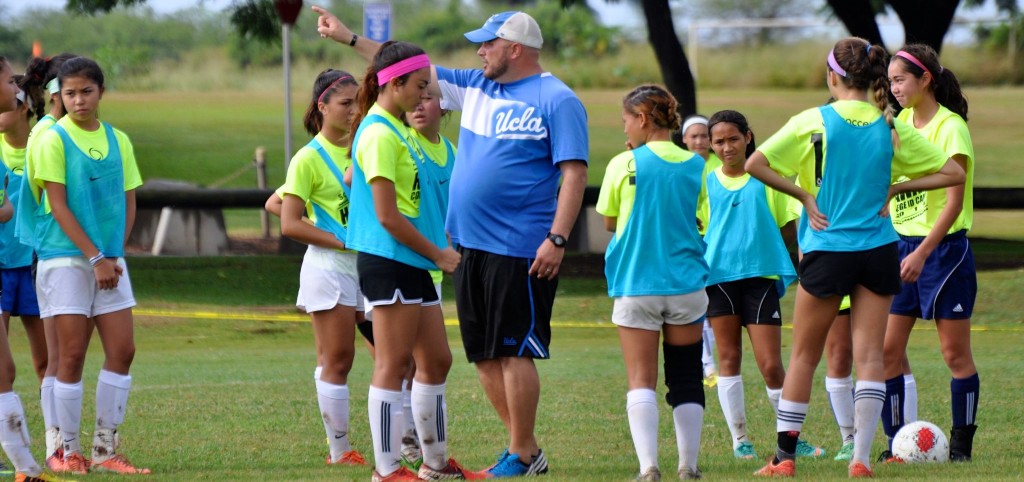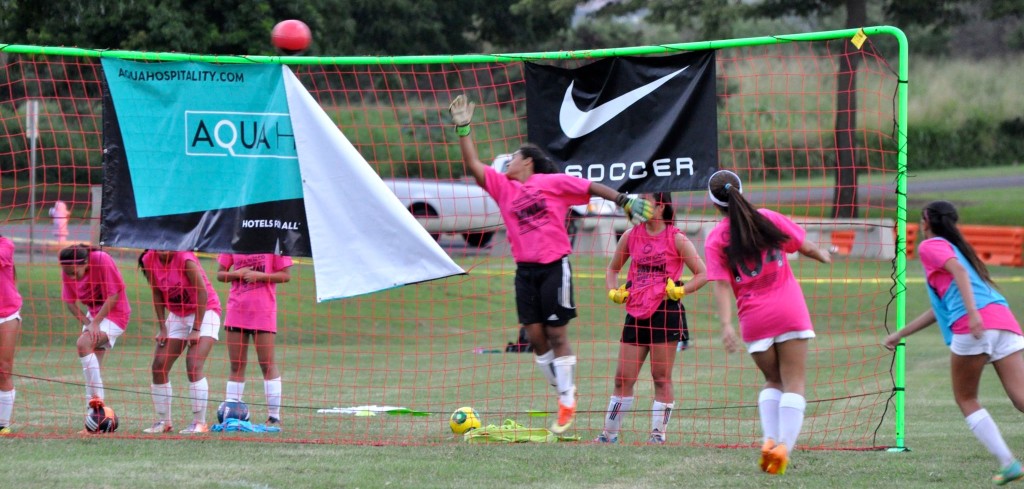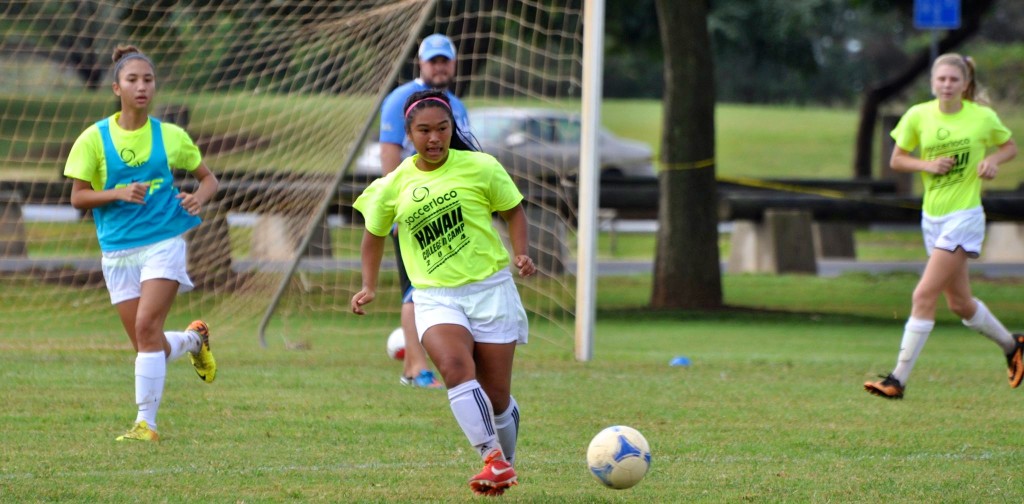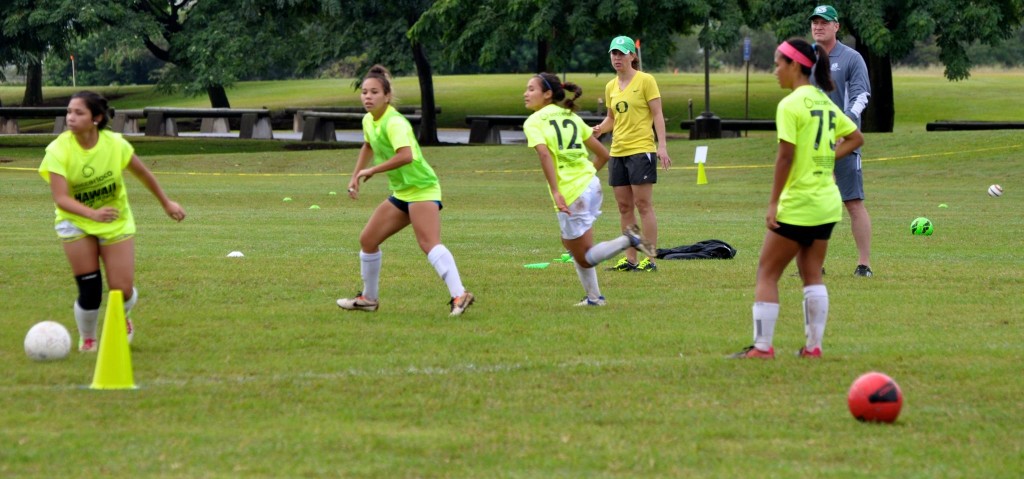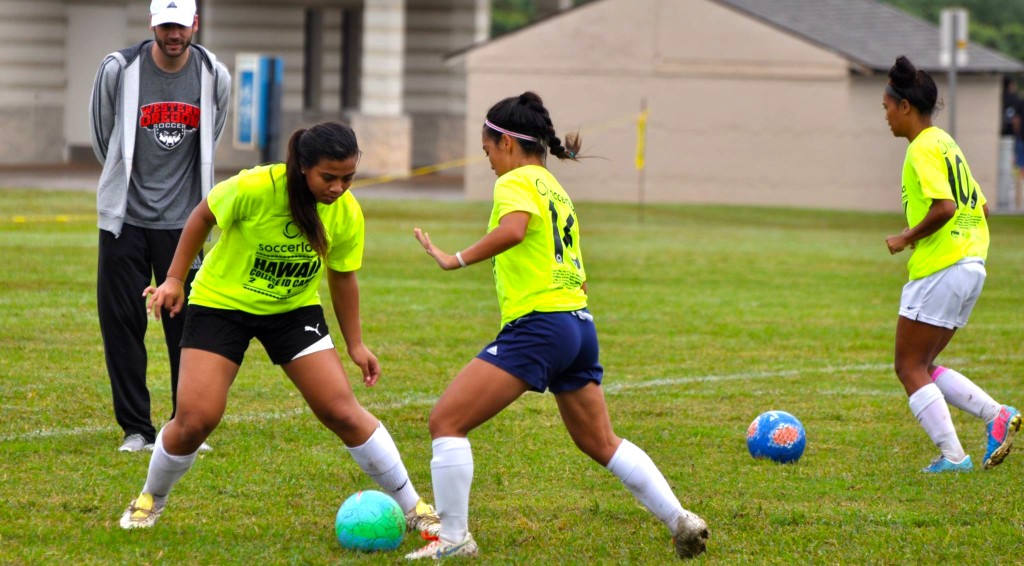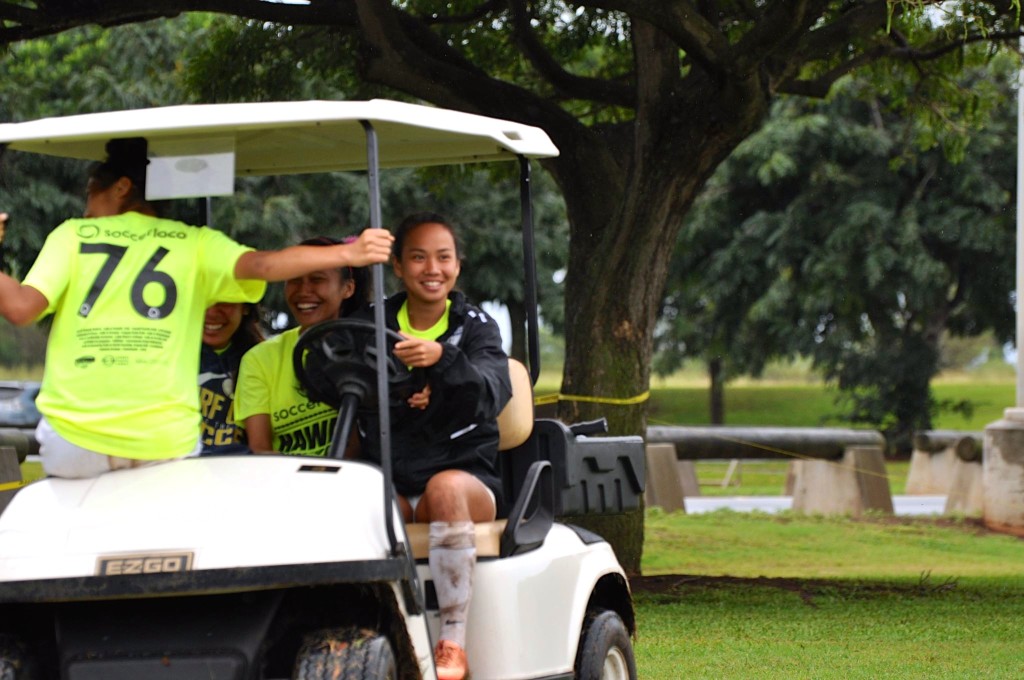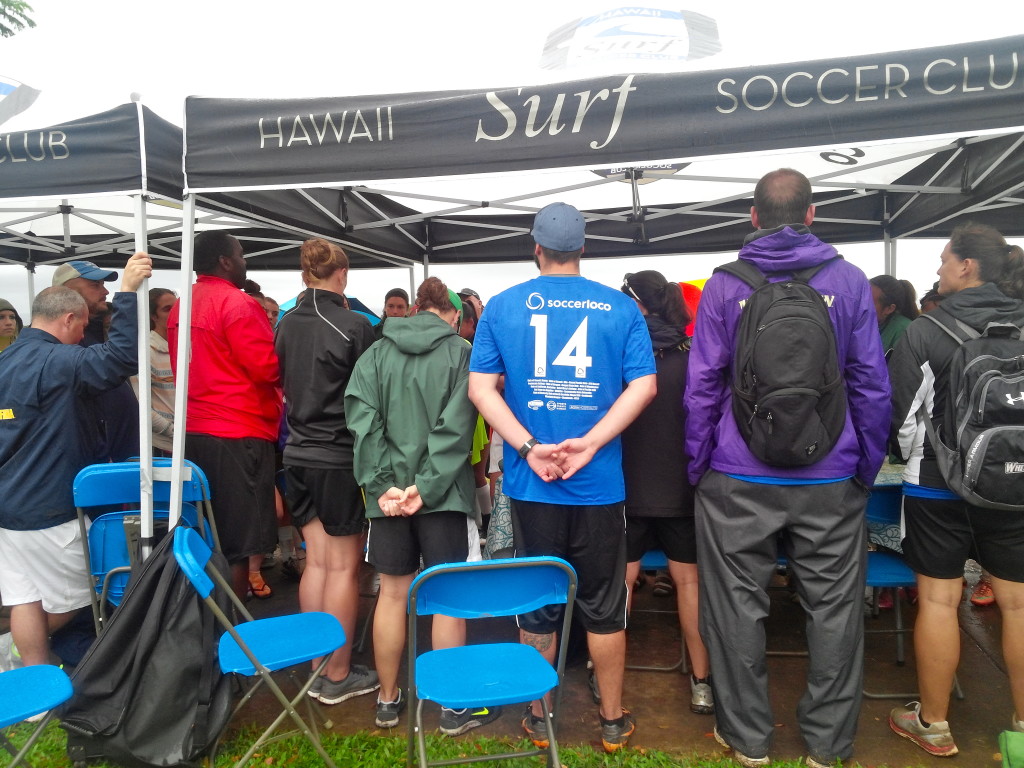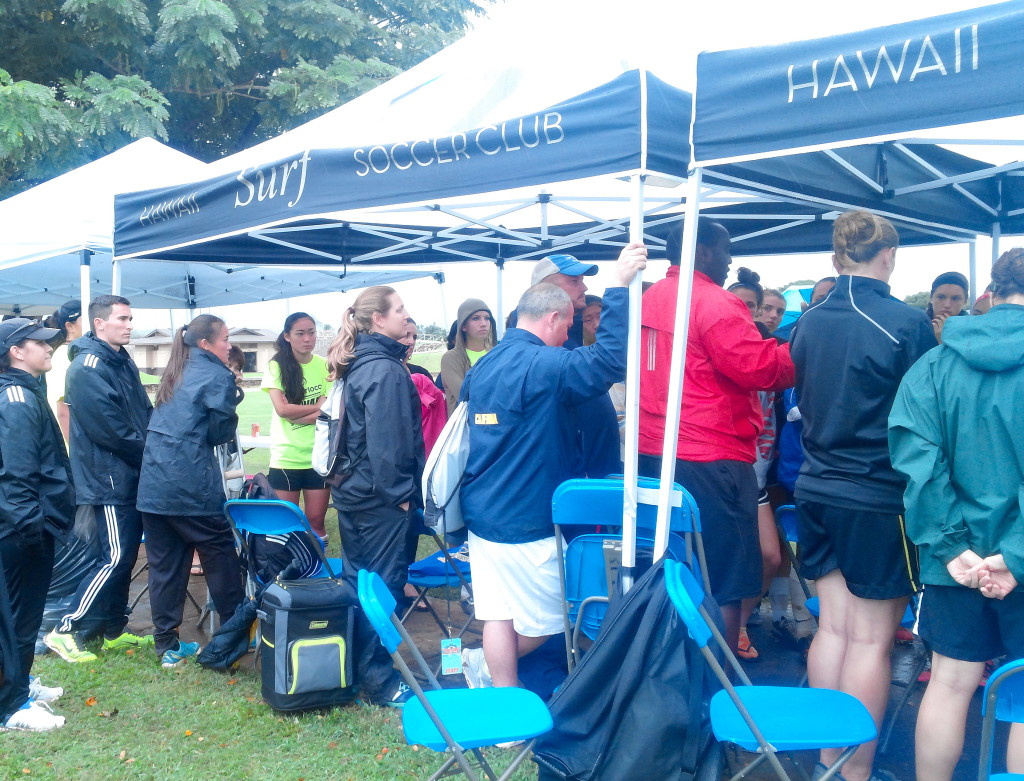 2013 HAWAII COLLEGE ID CAMP PICTURES